Charlie Kirk Student Event
Saturday, June 19, 2021 from 9:00 AM to 10:30 AM
Event Information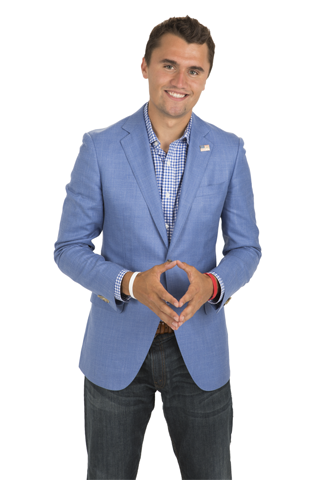 Charlie Kirk is the Founder and President of Turning Point USA, the largest and fastest growing conservative youth activist organization in the country with over 250,000 student members, over 450 full and part-time staff, and a presence on over 2,000 high school and college campuses nationwide. His social media reaches over 100 million people per month and according to Axios, he is one of the "top 10 most engaged" Twitter handles in the world. Charlie is also the host of "The Charlie Kirk Show" podcast, which regularly ranks among the top-10 news shows on Apple podcast charts. As of October 2020, Charlie took his podcast to broadcast, and became the host of the new, nationally syndicated daily radio show on the Salem Radio Network.
Charlie is outspoken in support of the pro-life movement and has a deeply held moral conviction to take action.
There is no cost to attend, but registration is required.
Event Location
West Valley Christian Church • 22450 Sherman Way • West Hills, CA 91307 • US
Contact Information
Contact: Diana
Phone: 818-626-9404
E-mail: